Copyright © 2018 Mary Didoardo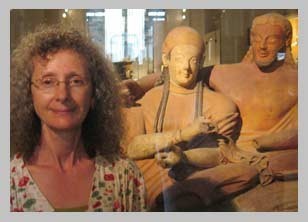 Art is an abstract, formally structured response to experience in a complex world. My ambition is to absorb and process experience into some form that communicates and to make it intellectually and viscerally interesting. I use painting to channel what I don't yet have words for and I hesitate to analyze my imagery once it has surfaced. I coax ambiguities. I avoid the literal, opting for a state of mind. Gesture evokes heightened emotions and elements of time. Texture creates space and psychological atmosphere. These paintings, drawings and sculptures are strenuously worked, heavily layered and evolve in their own time. It's a balancing act performed through the sensuality of material.
Click here to read Mary Didoardo's resumé.
Representation: Kathryn Markel Fine Arts

Online catalogue, issu. Click here to view.